FOR IMMEDIATE RELEASE
March 11, 2019
Religious Freedom to be Focus of NRB's Public Policy Super Session at Proclaim 19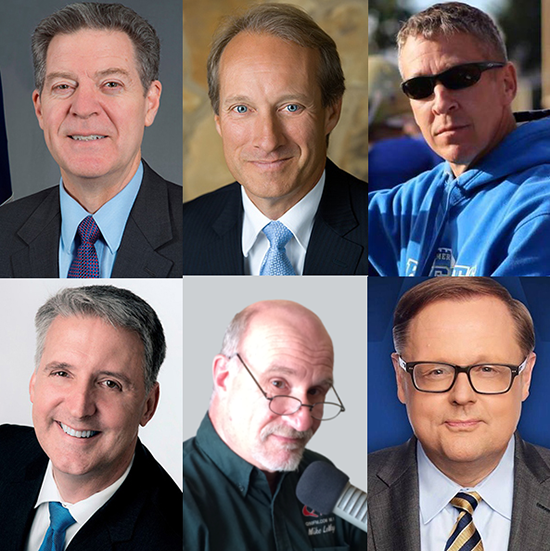 WASHINGTON (NRB) – A Public Policy Super Session featuring key advocates for religious freedom in the U.S. and around the world will be held March 26 during Proclaim 19, the NRB International Christian Media Convention in Anaheim, California.
Headlining the two-hour event will be U.S. Ambassador at Large for International Religious Freedom Sam Brownback, who will address Convention attendees on religious freedom and persecution of people of faith around the world. There will also be a panel featuring representatives from leading legal organizations who will discuss the latest efforts in the defense of religious freedom for all Americans.
"NRB was founded 75 years ago to counter religious discrimination, so it is fitting that the first session of NRB's diamond anniversary convention will focus on religious freedom in the U.S. and abroad," said Aaron Mercer, NRB's vice president of government relations. "I'm particularly grateful that Proclaim 19 attendees will have the opportunity to hear from Ambassador Brownback, long a champion for liberty, and our expert panelists, all of whom will bring us key insights direct from the frontlines of battles to protect and promote what is rightly know as America's first freedom."
Before Brownback was sworn in as Ambassador in February 2018, he served as Governor of Kansas from 2011 to 2018. Previously, he served as U.S. Senator (1996-2011) and Congressman (1995-1996), as well as Kansas Secretary of Agriculture (1986-1993). Throughout his years in public service, Ambassador Brownback has been a champion for life and liberty in the United States and abroad. Among numerous other achievements, he was a key sponsor of the International Religious Freedom Act of 1998, which created the ambassadorial position Brownback now holds. Brownback is also a past recipient of NRB's prestigious Faith & Freedom Award.
The panel on religious liberty issues in the courts will feature Kelly Shackelford, president & CEO of First Liberty Institute, and Brad W. Dacus, president and founder of Pacific Justice Institute, together with their clients, Joe Kennedy and Michael LeMay, respectively.
Coach Joe Kennedy made national headlines as the Washington State high school football coach who lost his job in 2015 after taking a knee in a private and silent prayer on the 50-yard line. Kennedy has remained in the news with his law firm, First Liberty Institute, as their lawsuit makes its way back to the United States Supreme Court.
In November 2017, the City of De Pere, Wisconsin, passed a nondiscrimination ordinance on gender identity and sexual orientation in housing, employment, advertising, and public accommodations. Because their inadequate exemptions for religious organizations, a coalition of five churches and a Christian radio station retained Pacific Justice Institute for one dollar. PJI filed suit in state court. During the course of litigation, the City asserted that churches are places of public accommodation. The court found in favor of the religious institutions based on the religious rights found in the Wisconsin Constitution and ruled that the anti-discrimination ordinance could not be applied to churches. LeMay, one of the plaintiffs, has served as general manager of Q90 FM Christian Radio since 2002, and has hosted Stand Up For the Truth Radio since 2010.
The panel will be moderated by Todd Starnes, host of Fox News' Starnes Country and Fox Radio's Todd Starnes Show.
Credentialed members of the news media interested in covering Proclaim 19 may apply for press passes at nrb.org/pressregistration.

About NRB
The National Religious Broadcasters (NRB) is a nonpartisan, international association of Christian communicators whose member organizations represent millions of listeners, viewers, and readers. Our mission is to advance biblical truth, promote media excellence, and defend free speech. In addition to promoting standards of excellence, integrity, and accountability, NRB provides networking, educational, ministry, and fellowship opportunities for its members. This year, NRB marks its 75th anniversary as an association. Learn more at www.nrb.org.

About the NRB Convention
The annual NRB International Christian Media Convention is the largest nationally and internationally recognized event dedicated solely to assist those in the field of Christian communications. The dynamic Exposition consists of around 200 companies and is an active marketplace for those seeking tools and services to expand their organizations. The next Convention will be held at the Anaheim Convention Center in Anaheim, California, March 26-29, 2019. For more information, go to www.nrbconvention.org.
###
National Religious Broadcasters
660 North Capitol Street NW, Suite 210
Washington, DC 20001
(202) 543-0073