FOR IMMEDIATE RELEASE
February 7, 2019
NRB Welcomes Liberty HealthShare as the Titanium Sponsor for Proclaim 19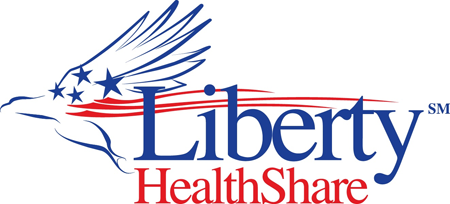 WASHINGTON (NRB) – Liberty HealthShare℠, a healthcare sharing ministry based in Ohio, is proud to be the Titanium Sponsor for Proclaim 19, the National Religious Broadcasters International Christian Media Convention that will take place March 26-29, 2019, in Anaheim California.
"We are happy to announce that Liberty HealthShare is returning to the NRB Convention as the Titanium Sponsor, and look forward to having them join us in Anaheim as we celebrate NRB's 75th anniversary," said NRB's president & CEO, Dr. Jerry A. Johnson. "Attendees will be inspired by their passion for a community-based approach to paying for the costs of healthcare, and will gain much from their expertise."
Liberty HealthShare℠ is a healthcare sharing ministry of Gospel Light Mennonite Church Medical Aid Plan, Inc., that has been providing access to affordable healthcare since 1995. Liberty HealthShare℠ presents thousands of families nationwide with an ethical and affordable method of paying for their medical expenses. Liberty HealthShare℠ members come from all over the country and all different walks of life to bear one another's burdens financially and ensure that all members have access to the medical care they need. The ministry offers its members freedom from insurance and governmental bureaucracy relating to their healthcare.
During Proclaim 19, Liberty HealthShare℠ leadership will address Convention attendees with important information about how healthcare sharing works and how it can be beneficial to those in attendance. Liberty HealthShare℠ personnel will also be at booth #403 on the Exposition floor during March 27-29. Proclaim 19 attendees are encouraged to stop by the Liberty HealthShare booth not only for giveaways but also to interact with Liberty HealthShare personnel and discuss how healthcare sharing can help attendees save money on their healthcare expenses.
For more information about Liberty HealthShare℠, visit www.LibertyHealthShare.org or call 855-585-4237.

About NRB
The National Religious Broadcasters (NRB) is a nonpartisan, international association of Christian communicators whose member organizations represent millions of listeners, viewers, and readers. Our mission is to advance biblical truth, promote media excellence, and defend free speech. In addition to promoting standards of excellence, integrity, and accountability, NRB provides networking, educational, ministry, and fellowship opportunities for its members. This year, NRB marks its 75th anniversary as an association. Learn more at www.nrb.org.

About the NRB Convention
The annual NRB International Christian Media Convention is the largest nationally and internationally recognized event dedicated solely to assist those in the field of Christian communications. The dynamic Exposition consists of around 200 companies and is an active marketplace for those seeking tools and services to expand their organizations. The next Convention will be held at the Anaheim Convention Center in Anaheim, California, March 26-29, 2019. For more information, go to www.nrbconvention.org.
###
National Religious Broadcasters
1 Massachusetts Ave. NW, Suite 333
Washington, DC 20001
(202) 543-0073