FOR IMMEDIATE RELEASE
March 19, 2019
Contact:
James A. Smith Sr. (NRB)
202-849-8452
press@nrb.org

Jennifer Willingham (Kingdom)
615-483-4729
New Faith Entertainment Company to Make Unprecedented Rollout of Content at Proclaim 19

Other Highlights to Include Eight Screenings, Expo with VR Theater, Industry Summits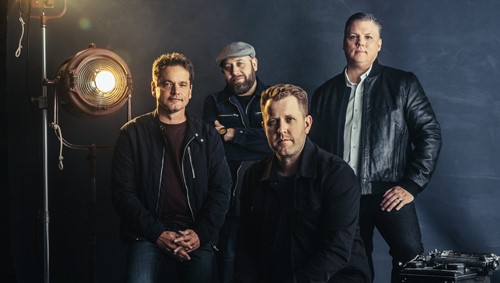 WASHINGTON (NRB) –  There will be an unprecedented rollout of content for the faith entertainment space during Proclaim 19, the NRB International Christian Media Convention in Anaheim, California, March 26-29, where thousands of Christian media and ministry professionals will gather to make strategic connections, to acquire new resources, and to discover the latest tips, trends, and insights in their respective field of work.
Kingdom Studios, a partnership between the creators of I Can Only Imagine and LionsgateTM, will reveal its unprecedented lineup of content exclusively at Proclaim 19 during the Super Session on Wednesday, March 27, at 4 p.m. PT in Platinum Ballroom 5,6 of the Anaheim Marriott. The session will feature a celebrity lineup including Jon and Andy Erwin, Kevin Downes, Jeremy Camp, Greg Laurie, Madeline Carroll, an executive from Lionsgate, and a live performance from for KING & COUNTRY.
The company, which is the Diamond Sponsor of Proclaim 19, recently announced I Still Believe, the uplifting true life story of Christian music megastar Jeremy Camp, as their next film.
"Following the success of I Can Only Imagine, which was the number one independent film of 2018, we want to create quality entertainment with a partner that offers the widest possible audience," said Kevin Downes, one of the founders of Kingdom along with Jon and Andy Erwin and Tony Young. "We're delighted to premiere our future plans at Proclaim 19."
Every year, the National Religious Broadcasters' (NRB) Convention draws a wide range of participants, including radio and TV station owners and operators, pastors, church media professionals, radio and TV program producers, college educators, students, filmmakers, Web and mobile developers, social media managers, marketing representatives, and ministry staff members.
"Marking our 75th anniversary in the L.A.-area, it's appropriate that this year's convention features an unprecedented level of programming related to how Christians are impacting the entertainment industry," said Troy Miller, NRB's executive vice president and COO. "Proclaim 19 is for all those who are seeking to reach people for Jesus Christ through media."
Eight different screenings will be shown at the Convention:
Breakthrough from producer DeVon Franklin and starring Chrissy Metz (March 26, Marriott – Platinum 5-6);
No Safe Spaces with Adam Carolla and Dennis Prager (March 27, Marriott – Marquis North);
Roe v. Wade from executive producer Dr. Alveda King (March 27, Marriott – Platinum 5-6);
The Chosen from director Dallas Jenkins, son of Left Behind author Jerry B. Jenkins (March 28, Marriott – Platinum 5-6);
The Children of Shanghai, a documentary narrated by Bear Grylls (March 28, Marriott – Platinum 5-6);
Jesus: His Life, History's eight-episode series (March 28, Marriott – Platinum 3);
Overcomer, the latest film from the Kendrick Brothers (March 28, Marriott – Platinum 5-6); and
Unplanned, the film adaptation of Abby Johnson's best-selling book of the same title (March 29, Marriott – Marquis North).
Also notable at Proclaim 19, the TV & Film Summit will feature keynote addresses from speakers including Erwin McManus, DeVon Franklin, and Alex Kendrick. It will also feature a "Women in Entertainment" panel featuring Shari Rigby, Madeline Carroll, Priscilla Shirer, and more.
The TV & Film Summit on March 27 is one of the four industry summits that will take place during the week of the Convention. Others include the Great Commission Summit (March 25), the Radio Summit (March 28), and the Digital Media Summit (March 29).
In total, Proclaim 19 will feature more than 100 speakers at various sessions, including Tony Evans, Rick Warren, Mike Lindell, Mike Huckabee, Joni Eareckson Tada, Ambassador Sam Brownback, and H.B. Charles Jr. The emcees of the Convention will be twin brothers, authors, and entrepreneurs David and Jason Benham.
Another major feature of the annual gathering is the award-winning Exposition, the world's largest marketplace dedicated to Christian media and ministry professionals seeking to harness the power of electronic media to spread the Gospel. Showcasing their products and services will be around 200 companies, ministries, and organizations, including broadcasters, nonprofits, educational institutions, publishers, media agencies, and broadcast equipment and software companies. In addition, there will be educational "101" sessions held throughout the Convention on the Expo floor for the following industry areas: church media, film, radio, and TV. There is also a Learning Arena and a virtual reality theater that will be showing 7 Miracles, the very first feature-length film in VR.
Proclaim 19 will be held March 26-29 at the Anaheim Convention Center in Anaheim, California. The Exposition will officially open its doors Wednesday, March 27, at 8:20 a.m.
Convention details can be found at nrbconvention.org. Credentialed members of the news media interested in covering Proclaim 19 may apply for press passes at nrb.org/pressregistration.

About NRB
The National Religious Broadcasters (NRB) is a nonpartisan, international association of Christian communicators whose member organizations represent millions of listeners, viewers, and readers. Our mission is to advance biblical truth, promote media excellence, and defend free speech. In addition to promoting standards of excellence, integrity, and accountability, NRB provides networking, educational, ministry, and fellowship opportunities for its members. This year, NRB marks its 75th anniversary as an association. Learn more at www.nrb.org.

About the NRB Convention
The annual NRB International Christian Media Convention is the largest nationally and internationally recognized event dedicated solely to assist those in the field of Christian communications. The dynamic Exposition consists of around 200 companies and is an active marketplace for those seeking tools and services to expand their organizations. The next Convention will be held at the Anaheim Convention Center in Anaheim, California, March 26-29, 2019. For more information, go to www.nrbconvention.org.
###
National Religious Broadcasters
660 North Capitol Street NW, Suite 210
Washington, DC 20001
(202) 543-0073