For Immediate Release
February 25, 2014
Jerry Rose to Receive NRB Milestone Award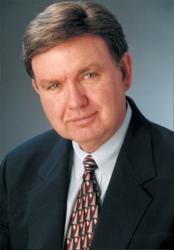 Manassas, VA – Jerry Rose will receive the prestigious NRB Milestone Award during the Awards Dinner on Tuesday, February 25, at the NRB 2014 NRB Convention in Nashville, TN.
The NRB Milestone Award is presented each year at the annual International Christian Media Convention to pioneers in Christian communications who have demonstrated exemplary service in the industry for five decades or longer.
"Jerry Rose and the team at Total Living Network have strived to effectively communicate the need for a total relationship with Jesus Christ and have done so with integrity and passion," said NRB President & CEO Dr. Jerry A. Johnson. "Furthermore, Jerry has been a leader at NRB for many years and has been active in and supportive of the work and mission of NRB. I thank him and applaud him for all that he has done for NRB and for the Kingdom."
Television has been Jerry Rose's passion and calling for more than 50 years. This broadcast veteran serves as President and CEO of the Total Living Network (TLN). TLN has owned and operated stations in California, Illinois, and Nevada, and an affiliate group of more than 160 Christian television stations nation wide. The Total Living Network produces and delivers biblically relevant and compelling programs via broadcast, cable, digital, and satellite. TLN's programming also airs in several foreign countries.
Under Rose's leadership, the Total Living Network has gained both national and international recognition. Among the awards received are 12 Emmys from the National Academy of Television Arts and Sciences (NATAS), and the Broadcast Achievement Award. Jerry has been honored with a number of distinguished awards including the Chicago Broadcasters Silver Circle Award from NATAS for serving the Chicago broadcast community with excellence for more than 25 years. In 2001, he received the prestigious National Achievement Award for Radio, Television and Film from the Daughters of the American Revolution. He is also a recipient of the Gutenberg Award from the American Bible Society. He is the author of several books, including GPS - God's Plan for Significance: A Road Map for the Rest of Your Life.
Rose has been a member of the NRB Board of Directors for more than 32 years and was on the NRB Executive Committee for more than 25 years. He served as the NRB President from 1988 to 1991. In 1994, he received the NRB William Ward Ayer Award in recognition of excellence and integrity and for outstanding and significant contributions to the field of Christian communications. TLN has received the following NRB Media Awards: 2013 Best TV Teaching Award; 2009 Best TV Talk Show; 2006 Best Broadcast Website; 2005 Best TV Talk Show; 2005 TV Station of the Year; and 1998 Award of Merit.
About NRB
The National Religious Broadcasters (NRB) is a non-partisan, international association of Christian communicators whose member organizations represent millions of listeners, viewers, and readers. Our mission is to advance biblical truth; to promote media excellence; and to defend free speech. In addition to promoting standards of excellence, integrity, and accountability, NRB provides networking, educational, ministry, and fellowship opportunities for its members.
Learn more at www.nrb.org.

About the NRB International Christian Media Convention
The annual NRB International Christian Media Convention is the largest nationally and internationally recognized event dedicated solely to assist those in the field of Christian communications. The dynamic Exposition consists of around 200 companies and is an active marketplace for those seeking tools and services to expand their organizations. NRB 2014 will be held at the Gaylord Opryland Resort and Convention Center in Nashville, TN, February 22-25, 2014. For more information, go to www.nrbconvention.org.
###
National Religious Broadcasters
9510 Technology Drive
Manassas, VA 20110
(703) 330-7000
Published: February 10, 2014