FOR IMMEDIATE RELEASE
September 15, 2020
Dr. Charles Stanley Steps Down as Senior Pastor of First Baptist Atlanta; Shifts Focus to In Touch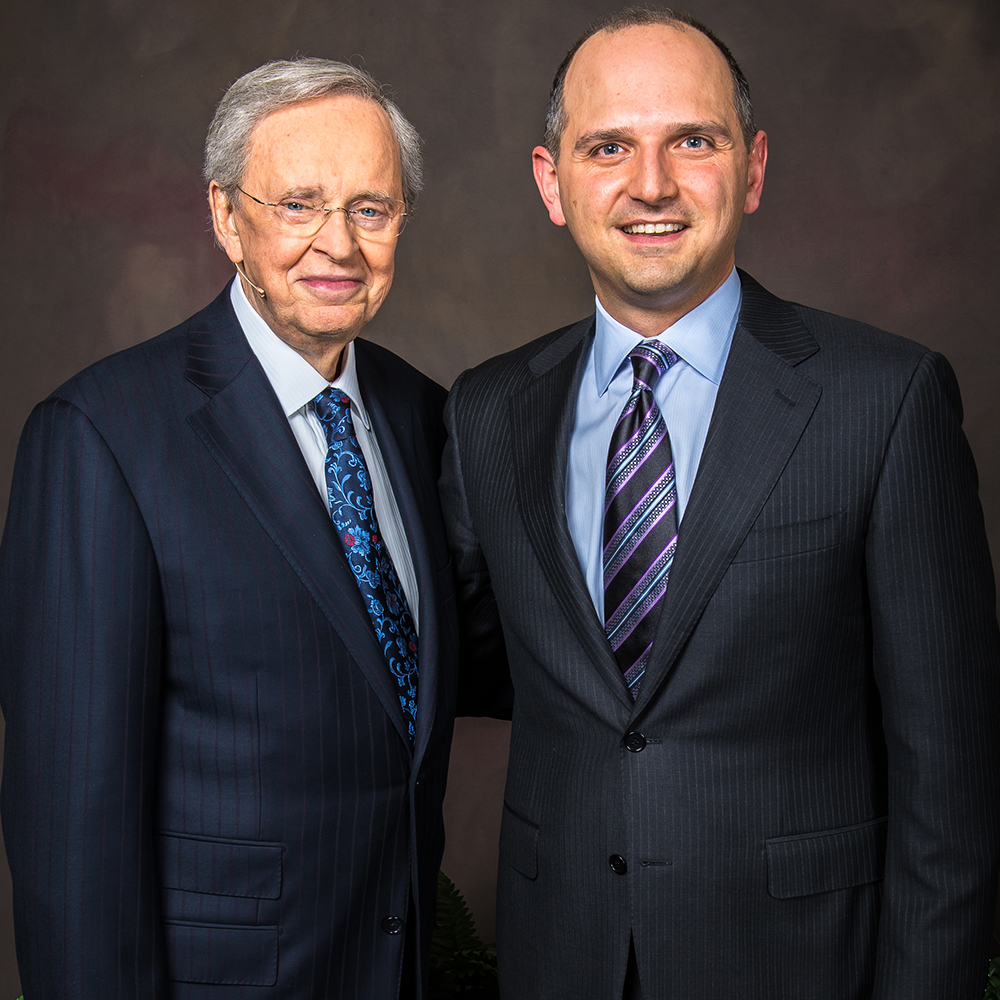 WASHINGTON (NRB) – Dr. Charles Stanley announced that he is beginning a new season of life and stepping down as Senior Pastor of First Baptist Church of Atlanta, where he has served for the past 51 years. While continuing to serve the church as Pastor Emeritus, Stanley will focus on In Touch Ministries, which he founded in 1982, and will continue to spread the Gospel through In Touch programs. 
In learning of Stanley's decision to step down as Senior Pastor, NRB CEO Troy A. Miller commented that "The world has been incredibly blessed by Dr. Stanley's teachings. He has given sacrificially to NRB and we have likewise been blessed to have him as a member and supporter of the work of NRB. I am pleased that this extraordinary servant of the Lord will be staying involved with In Touch Ministries, where he will continue to impact the world with the life-changing Gospel of Jesus Christ, and as Pastor Emeritus at First Baptist Church of Atlanta."
A longtime member of NRB, Stanley reaches millions of people worldwide via radio and television broadcasts, podcasts, the handheld In Touch Ministries Messenger, In Touch Apps, and on the web. In the United States, the In Touch television program is seen on 204 stations and seven satellite networks. The In Touch radio program is heard on 458 stations and via shortwave radio.
Globally, In Touch programs are seen and heard on more than 2,600 radio and television outlets in more than 50 languages. The ministry also continues to produce audio- and videotapes, CDs, DVDs, pamphlets, books, and an award-winning daily devotional magazine, In Touch.
In 1988, Stanley was inducted into the NRB Hall of Fame for the consistent excellence of his broadcast and leadership in the realm of Christian television and radio.
Stanley is also the 2020 recipient of the NRB Chairman's Award. He has spoken at NRB Conventions on multiple occasions over the years. And he is a past member of the NRB Board of Directors. In addition, he has served twice as the President of the Southern Baptist Convention.
The Rev. Anthony George, who was previously named as Stanley's successor back in December 2017, has been installed as the new Senior Pastor of First Baptist Church of Atlanta.

About NRB
NRB is a nonpartisan, international association of Christian communicators whose member organizations represent millions of listeners, viewers, and readers. NRB's mission is two-fold: To protect the free speech rights of our members to speak Biblical truth, by advocating those rights in governmental, corporate, and media sectors; and To foster excellence, integrity, and accountability in our membership by providing networking, educational, ministry, and relational opportunities. Learn more at www.nrb.org.

About the NRB Convention
The annual NRB Christian Media Convention is the largest nationally and internationally recognized event dedicated solely to assist those in the field of Christian communications. The dynamic and award-winning Exposition consists of dozens of organizations and is an active marketplace for those seeking products and services to enhance their own organization. The next Convention will be held at the Gaylord Texan Convention Center & Resort in Grapevine, Texas, March 15-18, 2021. For more information, go to www.nrbconvention.org.
###
NRB
660 North Capitol Street NW, Suite 210
Washington, DC 20001
(202) 543-0073