More People in the U.S. are Listening to Spoken Word Audio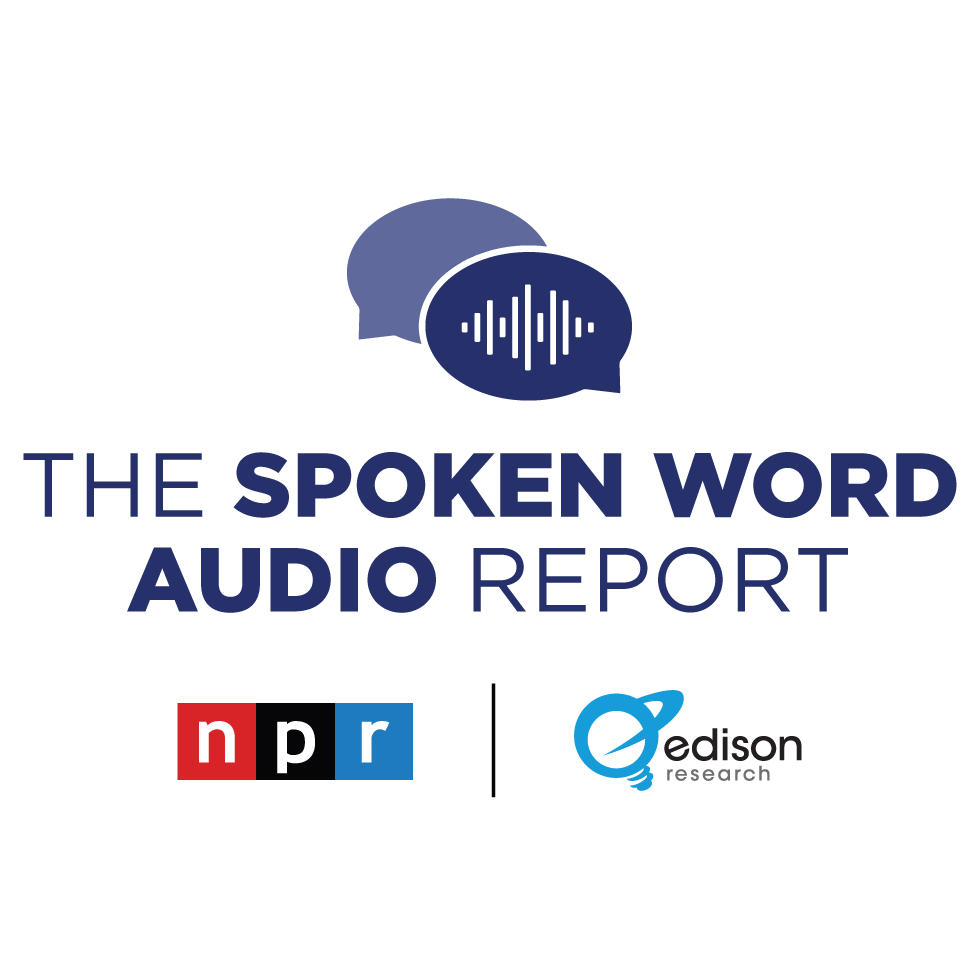 According to a recent report from NPR and Edison research, people in the U.S. are spending 30% more time listening to spoken word audio than they did in 2014, and the share of time spent listening to spoken word audio has increased by 8% in just the last year.
Their research shows that women, African-Americans, Latinos, and 13-34-year-olds are driving demographics of that growth.
The report found that 43% of the U.S. population, age 13 and above, listen to some form of spoken word audio daily. Spoken word audio includes podcasts, news, sports, talk radio, and audiobooks. On average, these listeners spend two hours a day consuming spoken word audio.
With numbers at an all-time high, 55% of the U.S. population has listened to a podcast, and 54% have listened to an audiobook. Since 2014, the share of spoken word listeners held by AM/FM stations dropped from 79% to 55%. At the same time, the share of podcast listeners grew from 8% to 19%.
The rise in smartphone use has made spoken word audio even more accessible for people across the U.S.  Now, 30% of all listening on a smartphone is spoken word audio.
Why are people spending so much time listening to spoken word audio? Not only is it more accessible now than ever before, but it also seems that listening to spoken word audio provides a level of convenience and encourages multitasking in a way that is unique from other media forms. In fact, 65% of listeners say that listening to spoken word is a "productive use of [their] time." These sentiments were not shared when it came to music or video. And 62% of listeners say that spoken word "engages [their] mind[s] in a more positive way than other media." Listeners also cite personal growth, better content, and its ability to improve mental health as motivations.
According to Edison Research Vice President Megan Lazovick, "People are turning to spoken word audio for companionship, self-improvement, mental health and so much more. While music is still a large part of American's audio diet, spoken word audio is an essential ingredient."
As people are staying home and experiencing disruptions in routines and patterns due to the COVID-19 pandemic, 40% of spoken word audio listeners say that they are listening more since quarantine restrictions began. Beyond this, the pandemic has affected where people are consuming spoken word audio, with listening at home jumping from 54% to 73%.
How are people finding the spoken word audio that they consume? It turns out that friends, family, and the internet are very impactful. According to this report, 54% find spoken word content by searching the internet, and 50% rely on recommendations from friends and family.
Now more than ever, people across the U.S. are consuming spoken word audio. With this growing platform comes growing opportunities to impactfully reach audiences.
By NRB

Published: October 21, 2020
Comments
You must be logged in to leave a reply.
Login »