SCOTUS Rules 7-2 Against Gov't Interference in Faith-Based Groups' Employment Decisions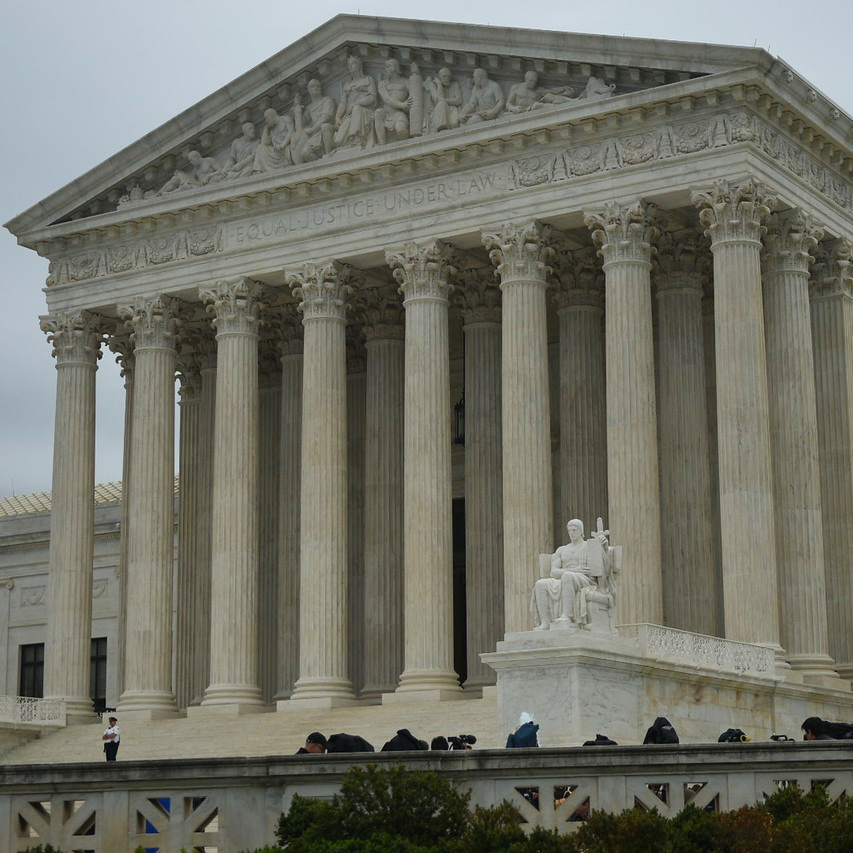 The U.S. Supreme Court ruled 7-2 that two faith-based schools could not be sued by their former employees over their termination of employment because the First Amendment protects the right of religious institutions "to decide for themselves, free from state interference, matters of church government as well as those of faith and doctrine," and "courts are bound to stay out of employment disputes involving those holding certain important positions with churches and other religious institutions."
Furthermore, while the teachers were not "ministers" by title or religious leaders with formal religious training, the schools expressly saw them as playing a vital role in carrying out the Church's mission and were right to invoke the "ministerial exception" that immunizes religious organizations from employment discrimination claims related to the hiring and firing of ministers, even if the discrimination claim itself does not relate to the performance of religious duties.
"What matters is what an employee does," the Court determined in the case of Our Lady of Guadalupe School v. Morrissey-Berru.
"Implicit in the Hosanna-Tabor decision was a recognition that educating young people in their faith, inculcating its teachings, and training them to live their faith are responsibilities that lie at the very core of a private religious school's mission," it continued, referring to the 2012 Supreme Court decision in Hosanna-Tabor Lutheran Church and School vs. EEOC, in which the Court applied the "ministerial exception" but declined "to adopt a rigid formula for deciding when an employee qualifies as a minister."
In response to the ruling, Troy Miller, CEO of NRB, the world's pre-eminent association of Christian broadcasters and communicators, said, "We applaud the Court for recognizing in Our Lady of Guadalupe that employers with religious convictions have the right to operate according to those convictions and to employ those who will do so as well – and not just when it comes to ministers."
"The freedom to live and operate according to your faith is America's first freedom in the Bill of Rights, and it must be guaranteed and protected," he added.
Members of NRB also hailed Wednesday's ruling.
"We applaud the Supreme Court for recognizing that the Constitution bars the government from interfering in the independent employment decisions of religious organizations," said Kelly Shackelford, President, CEO, and Chief Counsel for First Liberty Institute, in a statement. "There should no longer be any doubt that religious schools and institutions have the right to freely choose who will preach their religious message, teach their religious doctrine, and lead our future generations according to their religious tradition."
"The court's decision today clears up disagreements in the lower courts about the right way to define 'minister,' concluding that any definition should be primarily based on the religious functions an employee is asked to perform as defined by those qualified to make that judgment: the religious groups who know their faith best," said Alliance Defending Freedom Senior Counsel and Vice President of Appellate Advocacy John Bursch in a statement. "In so doing, the court has respected the autonomy of faith-based schools and prevented the government from interfering with the internal operations and autonomy of religious organizations. In other words, the court has ruled in accordance with one of the primary purposes of the First Amendment."
"Despite the egregious decision in the recently-decided Bostock v. Clayton County case, today's First Amendment decision suggests that religious institutions still have a prayer of preserving and promoting their biblical teachings when it comes to employment decisions," said Family Research Council President Tony Perkins in a statement. "This tiny step is far from sufficient, but it does offer a glimmer of hope that the Supreme Court has not forgotten that religious freedom is the most fundamental right of all."
By NRB Staff
Published: July 8, 2020
Comments
You must be logged in to leave a reply.
Login »