HOME
NEWSROOM
MEDIA SOURCE
Radio
Auction 84 offers AMs to limited bidding pool
Auction 84 offers AMs to limited bidding pool
November 18, 2013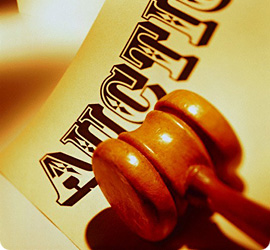 The seeds of the AM stations that are about to go on the FCC auction block date all the way back to 11/6/03, when the FCC first announced a window for proposals aimed at their creation. Now, more than ten years later, their auction to a group of mutually-exclusive proponents has been announced.
It won't happen until next year – the auction is scheduled for 5/6/14. The FCC is accepting comments about the plan of action due 12/6/13, with reply comments due 12/20/13.
Get the Media Source Newsletter on your smartphone or tablet now!
---
Latest News