Headlines
FCC Announces Membership of the Communications Security, Reliability, and Interoperability Council.
Setting the Right Incentives for Investment in Rural Broadband. Public Notice: WCB Seeks Comment on Rate of Return Represcription Staff Report
Staff Report: Prescribing the Authorized Rate of Return
Public Notice: WCB Seeks Comment on Options to Promote Rural Broadband in Rate-of-Return Areas
Order: WCB Clarifies ETC Reporting Requirements and Waives Five-Year Plan
Remarks Of Commissioner Jessica Rosenworcel On Receiving Leadership In Advancing Communications Policy Award, APCO International Public Safety Communications Leadership In Policy Awards Dinner, Washington, DC, May 14, 2013.
Commissioner Robert M. McDowell Announces He Will Join the Hudson Institute's Center for Economics of the Internet as a Visiting Fellow.
FCC to Host Access to Capital Conference and Workshop for Small Businesses, Thursday, July 11, 2013 9:00 am -3:30 pm
U.S. & Canada Reach Agreement on Border Spectrum Sharing Arrangements.
Technology Transitions Policy Task Force Seeks Comment on Potential Trials.
Farewell Remarks of Commissioner Robert M. McDowell to the Staff of the Federal Communications Commission.
Public Safety and Homeland Security Bureau Announces Publication in the Federal Register of the Notice of Proposed Rulemaking in PS Docket 12-94.
Chairman Genachowski's Statement of Support for the Introduction of the Broadband Adoption Act.
Commissioner Clyburn's Statement of Support for the Introduction of the Broadband Adoption Act.
Bureau Adopts Connect America Phase ll Cost Model Platform.
Commissioner Pai's Remarks Before the NTCA 2013 Legislative and Policy Conference.
Consumer and Governmental Affairs Bureau Releases Final Agenda for Seminar: How the Internet Can Benefit Older Americans.
FCC Provides Additional Details About Workshop to Discuss the 600 MHz Band Plan.
Chairman Genachowski's Remarks, 2013 Distracted Driving Technology Showcase, FCC Commission Meeting Room, Washington, DC.
FCC Announces Tentative Agenda for May Open Meeting.
Deadlines Established For Filing Comments And Reply Comments On Improving Reliability Of The Nations's 9-1-1 Emergency Communications Infrastructure In the Wake Of The June 2012 Derecho.
Public Notice

FCC and State Department Engaging in Continuous Discussions With Canada and Mexico on Border Issues Related to the Incentive Auction.
News Release

Bill Shock and Cramming Workshop Agenda Released.
News Release

FCC to Hold Open Commission Meeting Thursday, April 18, 2013.
News Release

Prepared Remarks of FCC Commissioner Mignon Clyburn, 2013 WTA Spring Meeting, San Antonio, TX.
More....

Fiscal Year 2014 Budget Estimates Submitted to Congress, April 2013.
$144K NAL Against Supply Room Inc. for Operating Illegal Jammers.
$126K NAL Against Taylor Oilfield for Operating Illegal Jammers.
CVAA Emergency Info./Video Description Report and Order & FNPRM.
R&O/NPRM
Clyburn Statement
Rosenworcel Statement
Pai Statement
Opening Remarks of Commissioner Ajit Pai at the NAB Show's AM Band Revitalization Panel, Las Vegas, Nevada.
Statement of Commissioner McDowell on the Passing of Former British Prime Minister Margaret Thatcher.
Media Bureau Announces Limitations on the Filing and Processing of Full Power and Class A Television Station Modification Applications, Effective Immediately, and Reminds Stations of Spectrum Act Preservation Mandate.
FCC Announces Workshop to Discuss 600 MHz Band Plan.
FCC to Showcase Technology That Prevents Distracted Driving.
FCC Reduces Backlog of Broadcast Indecency Complaints by 70% (More Than One Million Complaints); Seeks Comment on Adopting Egregious Cases Policy.
Proposed Amendments to the Service Rules Governing Public Safety Narrowband Operations in the 769-775/799-805 MHz Bands.
Improving Public Safety Communications in the 800 MHz Band; New 800 MHz Band Plan for U.S. - Mexico Sharing Zone.
FCC Review of RF Exposure Policies.
FCC Announces Tentative Agenda for April Open Meeting.
CORRECTION - Announcement of the Appointments of the Re-Chartered Federal Advisory Committee on Diversity in the Digital Age.
Consumer and Governmental Affairs Bureau Announces Workshop on Bill Shock and Cramming.
FCC Provides Panelist Information for the First Gigabit Community Broadband Workshop.
Commissioner Clyburn's Statement on the Proposed Lifeline Amendments for the Senate's Budget Resolution.
Chairman Genachowski Announces Plans to Step Down In Coming Weeks.
Statements on the Departure of FCC Chairman Julius Genachowski.
Emergency Access Advisory Committee Announcement of June 21, 2013 Meeting.
Annual Report and Analysis of Competitive Market Conditions With Respect to Mobile Wireless, Including Commercial Mobile Services.
Commissioner Pai's Statement on Commencement of Process to Auction 1755-1780 MHz Band.
FCC Letter to NTIA on Auction of Government Spectrum for Commercial Use.
FCC Extends Deadline For Membership Nominations Until April 12, 2013 For Communications Security, Reliability and Interoperability.
Prepared Remarks of Chairman Genachowski, Technology Transitions Policy Task Force Workshop, Federal Communications Commission, Washington, D.C
Opening Remarks of Commissioner Pai at First Technology Transitions Policy Task Force Workshop.
Consumer and Governmental Affairs Bureau Announces Seminar: How the Internet Can Benefit Older Americans.
FCC Cites Robocallers for Millions of Illegal Calls to Wireless Phones.
Richard Gilmore (d/b/a Democratic Dialing)
Chairman Genachowski's Statement on Facilitating Commercial Space Launches.
Guidance on Obtaining Experimental Authorizations for Commercial Space Launch Activities.
Commissioner Clyburn's Remarks, Consumer Federation of America, Consumer Assembly 2013 Challenges and Opportunities, Washington, DC.
FCC Provides Panelist Information for the First Technology Transitions Policy Task Force Workshop.
FCC To Hold Open Commission Meeting Wednesday, March 20, 2013.
Statements From U.S. Senate Committee on Commerce, Science, and Transportation Hearing on "Oversight of the Federal Communications Commission".
Order and Declaratory Ruling Approving T-Mobile, MetroPCS Applications.
Level 3 Agrees To Adopt Rigorous New Call Completion Standards And Provide Rural Call Completion Data, Resolving FCC Investigation.
FCC Wireless Telecommunications Bureau and Office of Engineering and Technology Announce Agenda for Workshop on the 3.5 GHz Notice of Proposed Rulemaking.
Remarks of FCC Commissioner Pai: "Two Paths to the Internet Protocol Transition", Hudson Institute, Washington, DC
FCC Announces Postponement of CSRIC Meeting at FCC Headquarters.
Office of Engineering and Technology Announces the Opening of Public Testing for Key Bridge Global LLC's TV Band Database System.
Statement From Chairman Genachowski on the Copyright Office of the Library of Congress Position on DMCA and Unlocking New Cell Phones.
FCC Acts on Aspects of US Telecom Forbearance Petition.
FCC Announces Tentative Agenda for March Open Meeting.
Commissioner Pai's Remarks Before The Federal Communications Bar Association.
FCC Announces Date and Location of the Second National Hearing on Network Resilience and Reliability.
FCC Acts to Significantly Increase Spectrum Available for Unlicensed Devices in the 5 GHz Band.
FCC Acts to Enhance Consumers' Ability to Fill Mobile Broadband Coverage Gaps.
Chairman Julius Genachowski Statement on Proposed State Legislation That Would Restrict the Deployment of Municipal Broadband Networks.
FCC Releases Third "Measuring Broadband America" Report; Nationwide Test Of Wireline Broadband Service Reveals Improved Broadband Performance, Migration To Higher Speed Tiers.
Amendment of Parts 0, 1, 2, and 15 of the Commission's Rules regarding Authorization of Radiofrequency Equipment/Amendment of Part 68 Regarding Approval of Terminal Equipment by Telecommunications Certification Bodies.
FCC Chairman Genachowski & HUD Secretary Donovan Announce HUD Will Join Connect2Compete's (C2C) Digital Literacy Coalition.
FCC to Hold Open Commission Meeting Wednesday, February 20, 2013.
FCC Reports: Major Reforms to Lifeline Program on Track to Cut at Least an Additional $400 Million in Waste, Fraud, And Abuse in 2013; Reforms on Schedule to Save More Than $2 Billion by End of 2014.
FCC Announces First Technology Transitions Policy Task Force Workshop.
FCC Intends to Recharter the Communications Security, Reliability, and Interoperability Council for a Fourth Two-Year Term; Seeks Nominations by March 20, 2013 for Membership.
Statement from FCC Chairman Julius Genachowski on the North Carolina Next Generation Network.
FCC Provides 24/7 Emergency Contact Information for Major Winter Storm.
Remarks of Commissioner Ajit Pai on "The Video Marketplace and the Internet Transformation".
FCC Proposes New Rules to Address Rural Call Completion Issues.
Statement of Commissioner Pai on Introduction of FCC Collaboration Act of 2013.
Superstorm Sandy Field Hearing Statements.
FCC Announces Workshop on Network Resiliency to be Held February 6, 2013, at Brooklyn Law School.
Commissioner McDowell's Congressional Testimony: Fighting for Internet Freedom- Dubai and Beyond.
Commission Seeks Public Comment in 2012 Biennial Review of Telecommunications Regulations.
Office of Engineering and Technology Announces Release of Updated OET-69 Software
FCC Provides Additional Details Regarding the First Post-Superstorm Sandy Field Hearing, Scheduled for February 5, 2013.
FCC Adopts Sweeping Changes to Experimental Rules.
Expanding Broadband Access and Spectrum Availability for Healthcare.
Commissioner McDowell's Farewell to his Chief of Staff, Angela Giancarlo.
Articles of Interest
IRS Scandal: NRB President Tells Congress to Focus on First Amendment Rights
May 17, 2013
National Religious Broadcasters President & CEO Dr. Frank Wright asked members of Congress investigating the IRS over its alleged inappropriate scrutiny of conservative and faith-based groups to focus on First Amendment protection for such organizations.
---
SEC thinking about political disclosure  
May 17, 2013
The SEC is strictly concerned about the political advertising expenditures of publicly-traded corporations. The thinking is that shareholders have a right to know what the companies they have an interest in are doing in this area.
---
May 17, 2013
After the Senate Communications Subcommittee hearing on the State of Video, an executive with the Consumer Electronics Association came out with a statement attacking broadcasters for thwarting consumers. But it would appear his reasoning is full of holes.
---
Billy Graham Rapid Response Team Deployed to Texas in Wake of Tornado Tragedy
May 17, 2013
Billy Graham Rapid Response Team has been deployed to Granbury, Texas, after a series of tornadoes ripped through hundreds of homes on Wednesday night and left six people dead with more than 100 injured.
---
Saudi Arabia Punishes Two Christians for Converting Coworker
May 17, 2013
A Saudi Arabian court has sentenced a Lebanese Christian, as well as a Saudi Christian, to prison time and lashings as punishment for encouraging the conversion of a younger, female Saudi coworker.
---
FTC Signals It Is Sticking With July 1 Date for COPPA Changes
May 16, 2013
The Federal Trade Commission has signaled that it will not be postponing the July 1 deadline for companies to come into compliance with changes in its rule enforcing the COPPA (the Children's Online Privacy Protection Act).
---
House Dems: Auction Law Does Not Prevent FCC Spectrum Screen Move
May 16, 2013
They argue that, in addition to the cap, the FCC could require post-auction divestiture of spectrum, so long as that was part of a generally applicable rule.
---
10 Reasons Why The Auction Will End Broadcasting
May 16, 2013
"The International Broadcasting Network believes that going forward with the auction and repacking scheme will be chaotic, will result in the total destruction of the LPTV industry and will lead to the demise of the entire television broadcasting industry."
---
Low-Powers Have High Anxiety Over Repack  
May 16, 2013
Passionate operators of most low-power television stations are afraid the upcoming incentive auction and subsequent channel repack will severely damage — or even destroy — their sector of the broadcast industry.
---
Greg Laurie's  Scheduled for Orange County, Calif.; Philadelphia
May 16, 2013
Plans for Southern California pastor and evangelist Greg Laurie to bring his large-scale Harvest Crusade events back to Orange County, Calif., for three nights of biblically-based preaching and performances by popular Christian recording artists were announced Wednesday.
---
May 16, 2013
The Internal Revenue Service last year supplied a left-leaning nonprofit charity with confidential information about conservative organizations, which the charity disseminated to the public, ProPublica reported yesterday.
---
IRS Subjects Dr. James Dobson and Family Talk Action to Viewpoint Discrimination
May 16, 2013
On September 2, 2011, Family Talk Action filed a Form 1024 with the Internal Revenue Service requesting § 501(c)(4) status.  The attorney completing this form had submitted scores of similar applications over his 26 year career with none being rejected.
---
FM Translators Can Be A Challenge
May 16, 2013
Since tower rent dominates the cost of running a translator, it made sense to put them all in one place and pay tower rent only once.
---
ACLJ: Pastor Saeed Abedini 'Glowing With Joy;' Prayers Making a Difference
May 16, 2013
More good news concerning U.S. Pastor Saeed Abedini has followed his release from solitary confinement last week, as reports have suggested the global support he has been receiving while in prison in Tehran, Iran, are helping him find joy and peace.
---
Franklin Graham: IRS targeted our evangelical groups, too
May 15, 2013
Franklin Graham, the son of Billy Graham and the president of the family's evangelical association, said in a letter to President Obama that the Internal Revenue Service targeted them, too.
---
Pro-Israel Group Sees "Same Conduct" In IRS's Tea Party Campaign
May 15, 2013
The head of a Jewish group that says it was targeted by the Internal Revenue Service over its opposition to President Obama's Israel policy said Saturday that she sees parallels between the tax agency's treatment of Tea Party groups and her own case.
---
 Obama FCC favored FOIA requests by Dems and left-wing groups over conservatives
May 15, 2013
The Federal Communications Commission has routinely favored progressive organizations' transparency requests during President Obama's time in office.
---
U.S. and Canada Reach Border Spectrum Sharing Agreements
May 15, 2013
These arrangements are expected to aid in the deployment of mobile broadband and improve public safety communications.
---
Obama administration won't seek to block injunction in HHS mandate case
May 15, 2013
Tyndale House Publishers, based in Carol Stream, Ill., won the injunction Nov. 16 in the U.S. District Court for the District of Columbia.
---
House Approves Internet Freedom Bill
May 15, 2013
As expected, the House Tuesday passed a bipartisan bill, HR 1580, that makes a multistakeholder model of Internet governance the official policy of the U.S.
---
House to Debate Internet Freedom Bill  
May 14, 2013
The House is expected late Tuesday to debate H.R. 1580, the Internet Freedom Bill, which has the backing of both the Republican and Democratic leaders of the House Communications Subcommittee.
---
Rockefeller Calls for GAO Study of TV Station Shared Service Agreements
May 14, 2013
Senate Commerce Committee chairman Jay Rockefeller (D-W. Va.) has asked the Government Accountability Office to look into the impact of TV station joint sales agreements (JSAs) and shared service agreements (SSAs) on consumers.
---
McCain: Consumers shouldn't pay for TV they don't watch
May 14, 2013
"Basically, I support a la carte—and, I believe, most Americans do—for the basic reason that consumers should not have to pay for television channels they do not watch and have no interest in watching,"
---
Breakthrough for college radio? FCC rethinks rule violation fines
May 14, 2013
The Federal Communications Commission says that it will ease up on the fines that it issues college radio stations when they violate the Commission's procedures and rules, such as failure to submit ownership reports or adequately maintain a public inspection file.
---
Christian radio station KSBJ celebrates 30th anniversary on air
May 14, 2013
KSBJ was blessed to celebrate 30 years of music and ministry this past weekend at the Cynthia Woods Mitchell Pavilion with a sold out crowd! KSBJ's 30th Anniversary Concert
---
Public Knowledge: Video's Future Needs Help
May 14, 2013
Congress should first take steps to promote that technology -- online video distribution -- before it can "begin to disengage from regulations that were designed to counter the effects of this bottleneck control."  
---
FCC's Lake: 2014 Auctions 'Aggressive But Doable'
May 14, 2013
William Lake, chief of the FCC's Media Bureau, told broadcasters last week that although he is encouraged with progress on creating new broadcast standards, the FCC is moving forward regardless with its planned spectrum auctions in 2014.
---
SEC nears decision on requiring businesses to disclose donations
May 14, 2013
The Securities and Exchange Commission under new chief Mary Jo White is approaching a crucial decision on whether to require publicly traded corporations to disclose their campaign spending to shareholders.
---
Faith-Themed Television Boosted by 'The Bible'
May 14, 2013
The Bible miniseries has been one of cable television's top performers of the year, averaging more than 11 million viewers per episode.
---
FCC Extends Comment Deadline on Indecency Policy Change
May 13, 2013
In response to a request from the National Association of Broadcasters, the FCC has extended the comment deadlines to June 19 and July 18 on its proposal to change its current indecency enforcement policy.
---
Should Congress Overturn the Net Neutrality Rules?
May 13, 2013
This is an old fight in a new ring. It's about whether regulators or Internet service providers should be trusted to manage the Web.
---
End of the line for Christian radio network that predicted 2011 rapture
May 13, 2013
Family Radio, the Oakland-based evangelical network run by Harold Camping, had already spent more than $5 million on 5,000 billboards announcing Judgment Day — May 21, 2011 — according to tax documents.
---
GOD TV Live from Healing Awakening, South Africa
May 13, 2013
Following several weeks of daily services with hundreds of testimonies of miracles and over 7,000 people committing their lives to Christ,
---
 Republicans Demand Probe as IRS Scandal Widens
May 13, 2013
"We represent 27 clients here; now 15 of those we've been able to resolve with (the) IRS while we've been informing the IRS national headquarters here in D.C. that there was a bad policy out there with these groups from around the country," Jordan Sekulow, executive director for the ACLJ, said.
---
F.C.C. Advances Plan for Faster In-Flight Wi-Fi  
May 10, 2013
The Federal Communications Commission on Thursday proposed auctioning off the rights to use newly available airwaves to provide better in-flight Wi-Fi connections, as the government agency seeks to improve the speed and lower the cost of Internet service on commercial flights.
---
May 17 to Be Genachowski's Last Day at FCC
May 10, 2013
"I have an announcement to top all announcements," said FCC Chairman Julius Genachowski as he presided over his last open commission meeting as chairman today. It was the 47th such meeting he presided over. Genachowski said next Friday, May 17, will be his last day in the job.
---
May 10, 2013
The proponents of the Marketplace Fairness Act -- which would force online retailers to collect and remit state sales taxes on purchases -- want to level the competitive playing field for local retailers.
---
 Thousands slam proposal to relax FCC decency standards
May 9, 2013
Nearly 94,000 public comments have been filed, most of them negative, and 78 traditional-values groups Wednesday released a letter of protest to members of Congress.
---
From Lahore to radio ministry in Glasgow
May 9, 2013
It is one of the famous south Asian community radio station in Glasgow, which airs a variety of programmes in many languages such as English, Urdu, Punjabi, Hindi, Paharhi and Swahili.
---
LightSquared Tests Spectrum Sharing
May 9, 2013
LightSquared is testing the feasibility of sharing spectrum with federal users. The bankrupt venture won approval from the Federal Communications Commission recently for experimental authority to test wireless broadband at 1,675-1,680 MHz
---
All-star lineup for video hearing  
May 9, 2013
The Senate Communications Subcommittee, under the gavel of Mark Pryor (D-AR), is scheduled to take a look at the state of the video marketplace next week, and will be taking testimony from a very impressive panel.
---
Religious Beliefs of Four Brothers Prompts Challenge to the HHS Mandate
May 8, 2013
Today, the Thomas More Law Center (TMLC), a national public interest law firm based in Ann Arbor, Michigan, filed a lawsuit in the Federal District Court for the Eastern District of Michigan challenging the Obama Administration's HHS Mandate.
---
May 8, 2013
FCC chairman Julius Genachowski has moved the June meeting from the June 6 to June 27, the FCC announced Tuesday.
---
May 8, 2013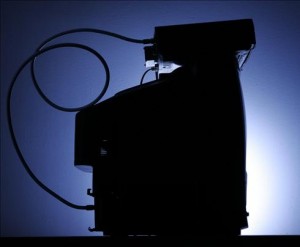 Legislation being drafted by Sen. John McCain is in response to broadcaster threats of shifting network shows to cable if the courts affirm the right of Barry Diller's Aereo and similar services to retransmit broadcast programming online without paying broadcasters.
---
Analog 'Sunset' Grabs AM Debate  
May 8, 2013
But serious discussion of such an outcome is new, and it comes as industry leaders seem serious about broad questions of AM's survival.
---
FCC Seeks Comment on Receiver Standards - Again
May 8, 2013 
Everyone agrees that poor receivers impair efficient use of spectrum. In particular, receivers that respond to a wider swath of frequencies than necessary can receive interference from unwanted signals close by the intended signal.
---
U.S. Is Weighing Wide Overhaul of Wiretap Laws
May 8, 2013
The Obama administration, resolving years of internal debate, is on the verge of backing a Federal Bureau of Investigation plan for a sweeping overhaul of surveillance laws that would make it easier to wiretap people who communicate using the Internet
---
Billy Graham Plans to Lead His Largest-Ever Crusade
May 8, 2013
This fall, the Billy Graham Evangelistic Assocation (BGEA) will launch "My Hope America with Billy Graham," a video evangelism course that "combines the impact of video programs with the power of personal relationships."
---
Senate Passes Bill to Widen Tax Collection on the Web
May 7, 2013
A bipartisan coalition in the Senate easily passed legislation on Monday to force Internet retailers to collect sales taxes for state and local governments, sending the issue to the House, where antitax forces have vowed to kill it.
---
Sanders Raises Questions on FCC Nominee
May 7, 2013
U.S. Sen. Bernie Sanders (I-Vt.) today issued the following statement after President Barack Obama nominated telecommunications industry lobbyist Tom Wheeler to head the Federal Communications Commission:
---
NAB Seeks Thaw on License Modification Freeze
May 7, 2013
The National Association of Broadcasters has formally requested that the Federal Communications Commission lift its freeze of TV station modification applications.
---
PTC Pushes Public to Complain to FCC About Indecency Policy
May 7, 2013
The Parents Television Council has declared May 6-10 "#NoIndecencyFCC Week," and is encouraging the public to file comments at the FCC about the proposal to focus on egregious indecency cases as well as to tweet their displeasure.
---
Courageous Christian Leaders Stand with Restored Hope Network
May 7, 2013
Restored Hope Network is pleased to announce its Restored Hope Board of Reference comprised of strong, competent and fearless leaders who choose to stand with the new ministry and the truth that Jesus still transforms lives in conformity to God's will.
---
Tyndale Scores Win in Contraception Mandate Fight
May 7, 2013
The Alliance Defense Fund says the government requested a federal appellate court dismiss its own appeal of a court order, which blocked the administration from enforcing its abortion pill mandate against Tyndale Publishers.
---