Ravi Zacharias Transitions Leadership of RZIM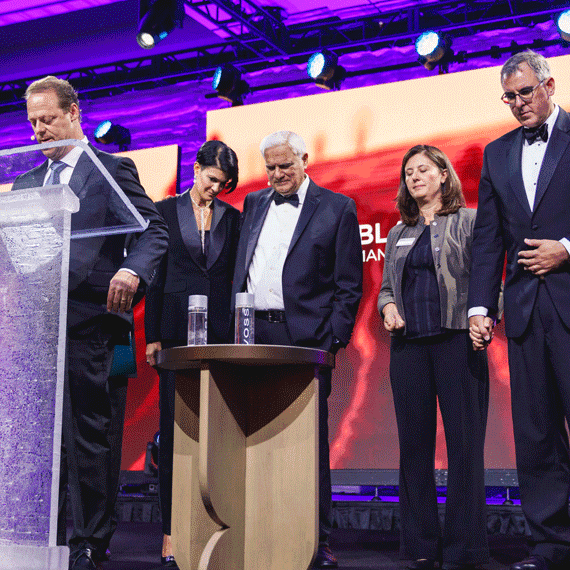 Christian apologist and evangelist Ravi Zacharias has transitioned the leadership of Ravi Zacharias International Ministries (RZIM) to Sarah Davis as CEO and Michael Ramsden as President, according to a recent announcement.
"It is with deep gratitude to God, joined by the best board anyone can imagine and affirmed by the rest of our senior leadership, that these two appointments have been made," Zacharias stated in an announcement on the ministry's website.
According to Zacharias, Ramsden was one of the earliest members of the RZIM team and has been an evangelist-apologist with RZIM for the past 25 years.
"For years, it has been on my heart for him to take this leadership role," Zacharias reported. "That day has come. It is fitting, as nobody has done more to build this team than Michael."
And Davis has been with RZIM for more than 16 years, most recently as the Global Director and CEO of the Zacharias Trust. She is also Zacharias' eldest daughter.
"Sarah and Michael have actively worked together to further the global mission of RZIM and look forward to continuing their work in this new season for the ministry," Zacharias added.
As for himself, Zacharias said he will no longer be involved in the day-to-day operations, but will continue his role as Chairman of the Board.
"At age 73 it is time for me to focus on the three things I love most: speaking, writing, and spending time with my family," he shared. "I am in good health, and with a joyful heart, I will continue to honor my calling and serve my Lord as a speaker and writer. In recent times, I have sensed his anointing more than ever. I am busier than ever on every continent. My whole family joins me in supporting this transition."
It was in 1984 that Zacharias founded RZIM, which today has 16 offices throughout the world in the United States, Canada, Peru, Kenya, South Africa, the United Kingdom, Austria, Spain, Romania, Macedonia, Turkey, Singapore, Hong Kong, India, and the Middle East. Through its global team of more than 90 full-time speakers and nearly 300 employees worldwide, RZIM seeks to impact the heart and intellect of society's thinkers and influencers through evangelism, apologetics, spiritual disciplines, training, and humanitarian support.
"RZIM was birthed in my soul, and these are soulmates who are accepting the responsibility of providing the leadership of carrying on this vision," Zacharias said, referring to Davis and Ramsden.
"Please pray for Sarah and Michael," he told supporters.
"We will blaze new trails, ever grateful for the way our Lord has shaped us. This is a new dawn for us with 35 years of memorable sunsets—and many more to come. I read on a church marquee recently, 'When you run alone, you run a race. When you run with God, you run by grace.' We will continue to run with Him and for Him. Thank you for running with us."
Zacharias will be among the dozens who will be speaking at the NRB 2020 Christian Media Convention taking place February 25-28, 2020, in Nashville, Tennessee. He is scheduled to speak during the Opening Session on February 25.
For the NRB 2020 full list of speakers, schedule, hotel information, sponsorship and promotional opportunities, space and event reservations, registration, and more, visit nrbconvention.org.
By NRB Staff
Published: November 14, 2019
Comments
You must be logged in to leave a reply.
Login »