NRB Welcomes Newly Elected, Re-Elected Standing Committee Members for 2019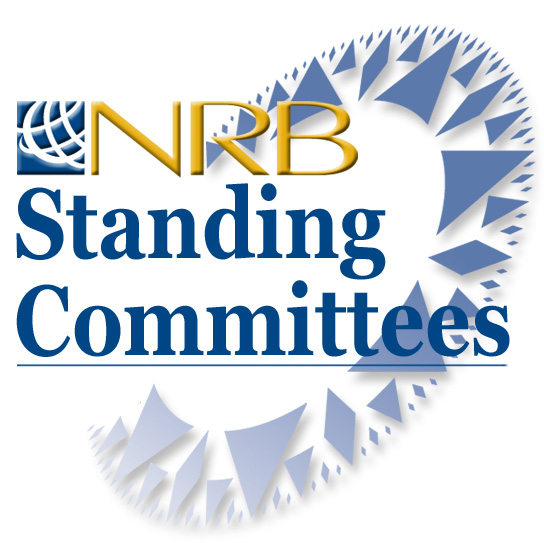 NRB has released this year's list of members and chairs for NRB's Standing Committees – several of whom were nominated and elected for the first time during Proclaim 19, the NRB International Christian Media Convention held March 26-29 in Anaheim, California.
Established to advance the overall mission of NRB, Standing Committees serve the unique interests of specific constituencies within the NRB family – namely, Church Media, Digital Media, Film, Intercollegiate (iNRB), International, Music License, Radio, and Television.
Among the ways Standing Committees render valuable and helpful assistance to the NRB are:
developing educational and training opportunities made available through NRB Conventions and other venues;
identifying and developing specific member benefits that will strengthen NRB members' ability to fulfill their ministry's purpose;
evaluating industry developments, trends, and technologies that may impact NRB members' ability to fulfill their mission; and
providing relevant news and information for inclusion in NRB communication devices to keep NRB members informed on important matters.
In addition, all Standing Committee chairs not already on the Board of Directors serve as ex-officio members of the Board.
Following is the list of this year's Standing Committee chairs and members, with new chairs and members denoted:
Church Media
Joshua Weiss, Abundant Life Assembly of God – Chair
Julie Harding , Abba's House Media
Darrell Law, Infinity Concepts, LLC
Barry Stallings, WHFL-TV (New)
Digital Media 
Doug Weiss, Giving Company – Chair (New)
Scott Anderson, Five Q
Yvonne Carlson, Moody Radio   
Sandy Ellingson, Local Church Connection
Diego Hernandez, Salem Web Network (New)
George Konetes, Infinity Concepts, LLC
Sam Rinearson, Bott Radio Network
Ron Weber, Trinet Internet Solutions
Andrea Wilson, WD Social (New)
Dan Zordel, Answers In Genesis
Film
Robby Baehr, MOVIEGUIDE® – Co-Chair
Bobby Downes, Giving Company – Co-Chair
Phil Cooke, Cooke Media Group
Theodore Baehr, Christian Film & Television Commission
Jared Geesey, Giving Company
Dave Johnson, Salt Entertainment Group (New)
Honnie Korngold, CineVantage LLC
Nina May, Renaissance Foundation (New)
W.H. Stevens, Christian Hit Radio, Inc.    
iNRB
Shurajit Gopal, North Greenville University – Chair
Elizabeth Christian, Louisiana College
Michael Freeman, Lancaster Bible College (New)
Susan Pahlau, Colorado Christian University 
Joseph Rinehart, Mount Vernon Nazarene University 
Sharyn Robertson, Bob Jones University 
Andrew Stevens, North Greenville University (New)
Jeffrey Young, Louisiana College
Christopher Zydowicz, Bob Jones University        
International 
Tim Whitehead, Galcom International – Chair
Jeffrey Anderson, Jeffrey P Anderson & Associates
Arnold Enns, COICOM
Ronald Harris, MEDIAlliance International
Stan Jeter, CBN News
Heide Jones, KSBJ Radio
Roger Lonnquist, Your Network of Praise
Storly Michel, 4VEH, The Evangelistic Voice of Haiti
Wayne Pederson, Far East Broadcasting Company/Radio DWRF Local
Chuck Pollak, Sharing International
Bonnie Sala, Guidelines International (New)
David Young, Blount Communications Group       
Radio 
Jennifer Epperson, Moody Radio – Chair (New)
Colleen Dick, WWIP-FM
Tracy Figley, Strong Tower Christian Media  (New)
Chuck Finney, Finney Media
Eben Fowler, Bott Radio Network            
Sharon Geiger, KCBI-FM
Dave Gordon, Life 88.5 KJNW (New)
Jon Hull, KSBJ Radio
Ross McCampbell, WBCL-FM
Richard McClary, Minnesota Christian Broadcasters, Inc. (New)
John Owens, Blue Ridge Broadcasting
John Summerville, TWR (New)
TV
Tore Stautland, Vision TV, Zoomer Media Television Distribution – Chair
Vicki Archiveque, Son Broadcasting Network
Perry Atkinson, KDOV Radio & TV
Greg Bogdan, Total Living Network
Andrew Burchfield, Young Believer's Broadcast
Raymond Cradock, KSCE Channel 38 Christian Television
Mark Dreistadt, Infinity Concepts, LLC  (New)
Lee Miller, MSGPR Ltd. Co
Jeff Millslagle, WLMB-TV 40 Toledo
Grace Rendall, KSCE Channel 38 Christian Television
Tore Stautland, Vision TV, ZoomerMedia Television Division
Randy Weiss, CrossTalk International (New)
Music License
Bill Blount, Blount Communications Group – Co-Chair    (New)
Russell Hauth, Salem Media Group, Inc – Co-Chair (New)
By NRB Staff
Published: April 18, 2019
Edited: May 22, 2019
Comments
You must be logged in to leave a reply.
Login »