MyPillow Inventor Mike Lindell Says Radio Has Been Critical to His Success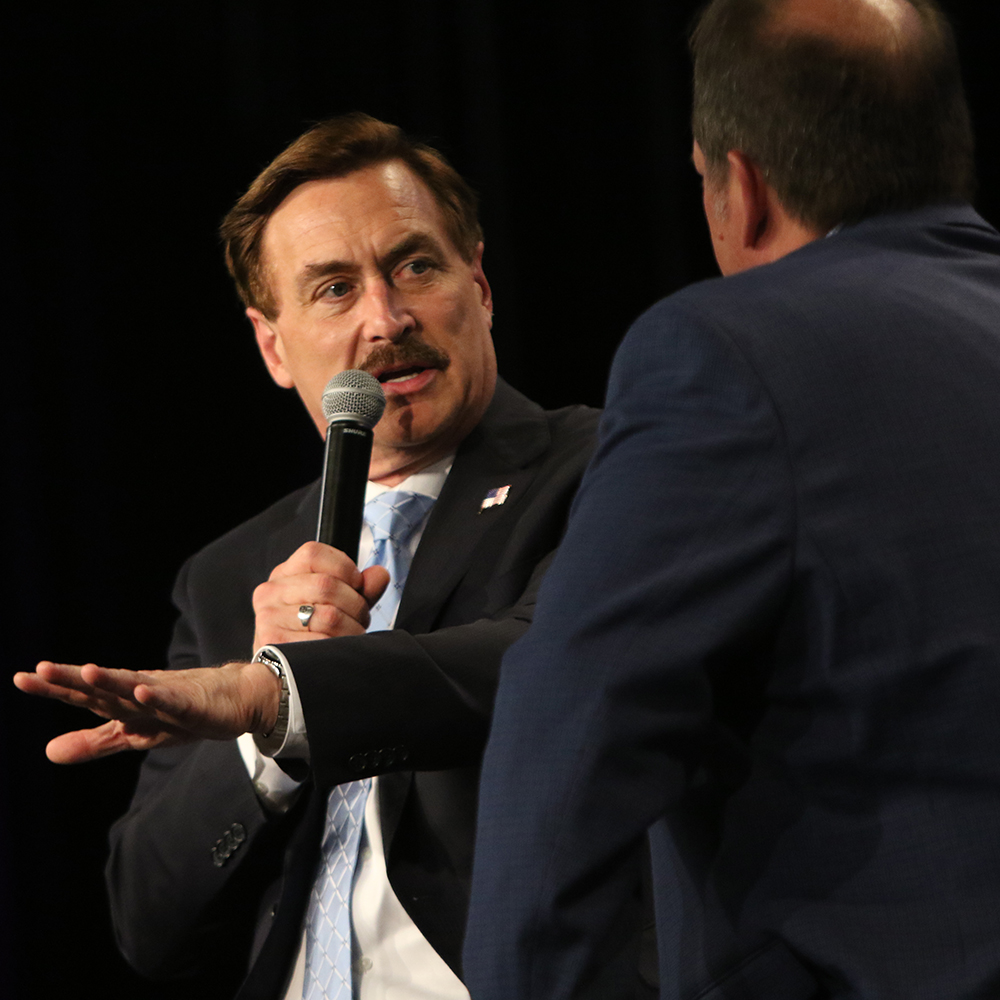 ANAHEIM, Calif. (NRB) – Mike Lindell, inventor and CEO of MyPillow, shared how radio has been instrumental to his success during the March 28 Radio Super Session at Proclaim 19, the NRB International Christian Media Convention in Anaheim, California.
Lindell shared how he invented MyPillow in 2004 despite being addicted to cocaine and then crack cocaine, saying the idea and name for the product came in a dream from God.
Because of his addiction, he lost almost everything, including his marriage and his house.
Things got so bad for Lindell that in 2008 his drug dealers tried to do an intervention on him. They said to him, "You've been telling us for years that this MyPillow is a platform for God, and you're going to come back someday and help us all. We're not going to let you die on us."
Nine months later he quit all of his addictions overnight.
In 2011, Lindell received a call from WABC radio in New York City. He traveled to New York to meet radio host Don Imus. Imus wasn't initially interested in promoting MyPillow, but after receiving a sample he quickly changed his mind. Lindell went on to appear on Imus' show several times over the years.
After selling a MyPillow to 44 million customers, Lindell said that radio is the No. 1 platform to promote his product.
"If you don't believe Mike Lindell on [a] TV [informercial], you trust the radio host," he said.
Lindell said he is focused on using his platform to share about Christ and to help people overcome their addictions through his Lindell Recovery Network and Lindell Foundation.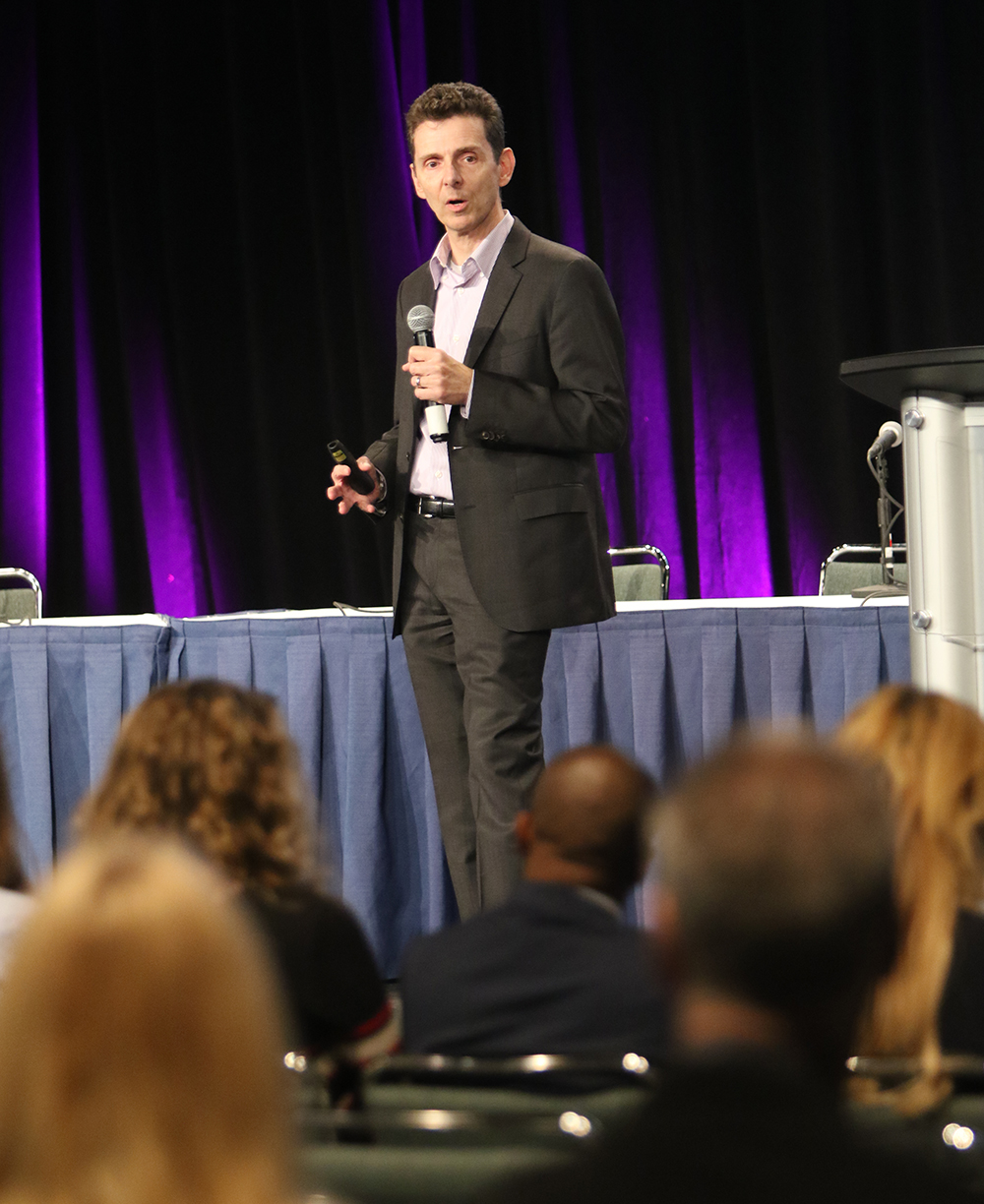 "I can go out there and use my platform to talk about Jesus and not get attacked," he said. "That's God's protection and that's because I'm doing what God wants me to do and I'm not going outside of that path."
Mark Ramsey, president of Mark Ramsey Media, opened the Super Session by talking about how Christian broadcasters can improve their capacity to do good for others by getting more people to donate the financial resources necessary to do so.
Ramsey said that just three percent of radio listeners are donors. What about the other 97 percent?
With traditional advertising revenue shrinking every year, he shared five ways broadcasters can move past a simple donation strategy.
Merchandise "is a way for people to engage with your brand. More impactful than your marketing is the ability for your listeners to tell people like them that they listen to your station. Word of mouth [is] the most important marketing there is."
"Live shows are another opportunity for fans to engage with your brand, to tell you they love you and, more importantly, to show it."
Activate fans to assist in peer-to-peer fundraising. "Your supporters create online platforms under their name to raise money for you."
Online experiences that people can pay for, such as classes, workshops, and webinars. This is a "huge opportunity because you can make it universally available, either for free or for a fee."
A full-fledged membership program. What's the difference between being a member and a donor? "Members have more to do with the relationship they have with the station because there's a back and forth; there's an exchange of value. Whereas [with] donors, it is more to do with their gift because they believe in the mission of the brand. Both of these have value. Membership is the missing bridge to donation."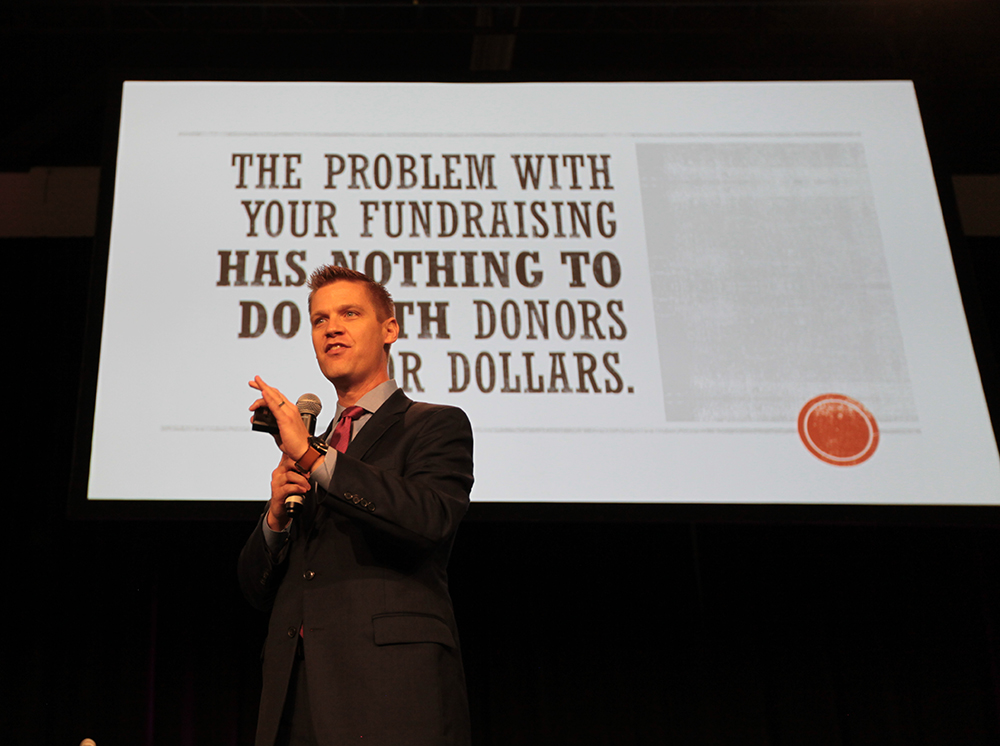 Ben Stroup, director of strategic development at the Christian Broadcasting Network, closed the Super Session by sharing how organizations can scale their fundraising for unlimited growth.
He called it the "velocity breakthrough."
"Velocity is about speed and motion that leads to momentum that allows you to achieve breakthrough, and when you breakthrough you begin to not just change your present, but shift your future."
Stroup said it's important to come to the reality that there is nothing wrong with the donor.
"We have a strong, generous constituent base that is looking for a place to invest their resources that God has blessed them with to grow the Kingdom, and you have the opportunity to capture their imagination and move that forward."
The Super Session capped the all-day Radio Summit – one of four industry summits that were held during the week of Proclaim 19. Other speakers at the summit included Derric Bakker, president of Dickerson, Bakker & Associates; Chuck Finney, president of Finney Media; Jon Hull, senior director of donor engagement at KSBJ Radio; Fred Jacobs, president of Jacobs Media; Mark Levy, president of Revenue Development Resources; and Paul Virts, senior consultant at Advocace Media.
The summit's five sessions covered topics ranging from basic strategies to deeply involved but proven promotional practices. Michael Shelley, general manager for NewLife FM, served as emcee.
By Michael Smith
Published: April 4, 2019
Comments
You must be logged in to leave a reply.
Login »