Coronavirus (COVID-19) Resources, Responses, and Prayers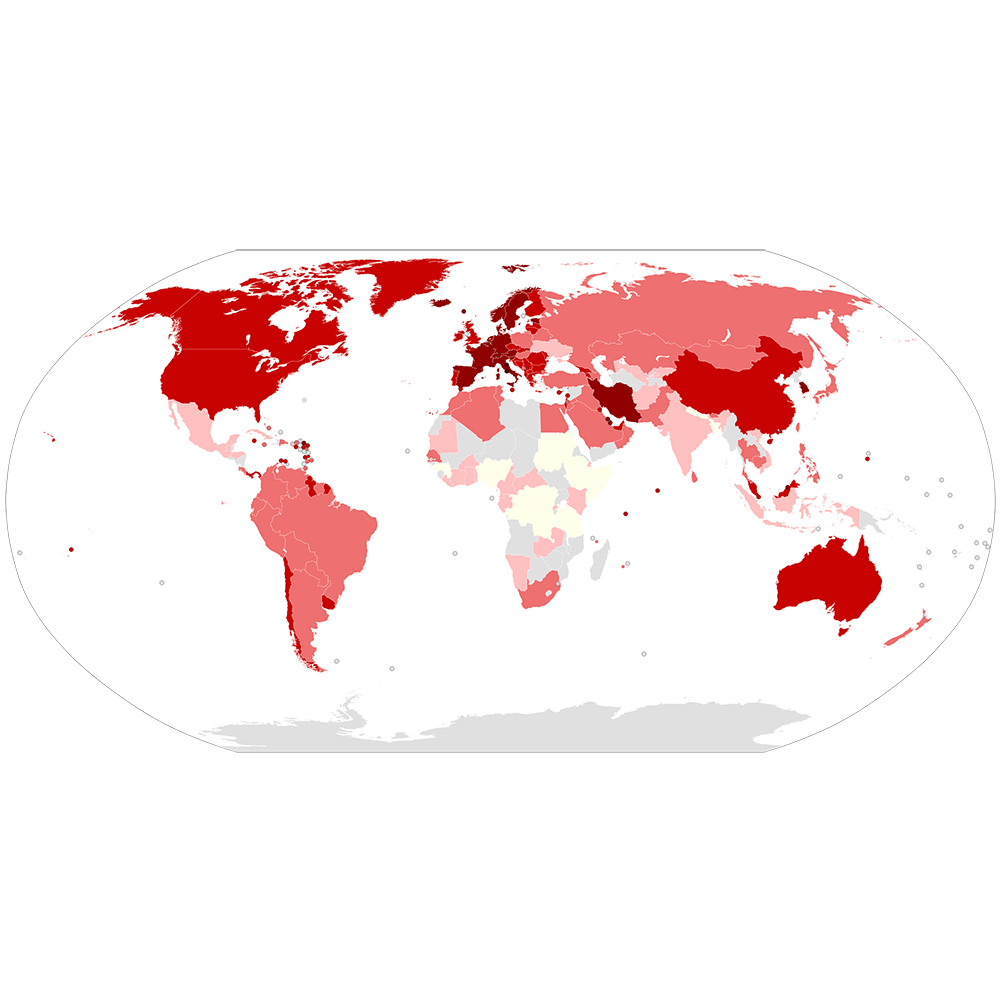 While much of the nation hunkers down to "flatten the curve" of the coronavirus's (COVID-19) spread, NRB members are offering encouragement, resources, service, advice, and prayers amid uncertain times.
"It is our prayer that God will surround you and your staff and loved ones with a shield of protection to keep you from any sickness or harm," stated NRB CEO Troy Miller in a message to members of the association on Friday that concluded with words from Philippians 4:6-7. "And we pray for our nation and its leaders and for those around the world that God will provide wisdom in all decision-making and that He will soon provide a remedy for this virus."
Joni Eareckson Tada, Founder and CEO of Joni and Friends, reported on Monday that her organization is focusing on the very people who are most vulnerable to this coronavirus – individuals with disabilities, young and old, as well as the medically fragile, those who use ventilators, and the elderly.
"I want you to know that our Area Ministry teams are supporting these very families with practical support and prayer," Tada shared in her report. "And right now, especially this week, at the International Disability Center, the headquarters of Joni and Friends, we have launched a staff-wide prayer effort where our groups are meeting throughout the day to pray for these vulnerable populations."
Those with chronic conditions are encouraged to contact Joni and Friends (1-818-707-5664), and others are encouraged to intercede for the nation's exposed populations. The Billy Graham Evangelistic Association similarly has phone lines open to take calls for pray (1-888-388–2683, Monday through Friday 8:30 a.m. – 10 p.m. ET and Saturday 10 a.m. – 7 p.m. ET), as does Focus on the Family (1-800-A-FAMILY).
"Yeah, this coronavirus, COVID-19, is disconcerting," Tada concluded. "But let's rest and have confidence in the supreme sovereignty of God, especially during this difficult season. Join me in praying fervently, sharing the good news of God's mercy, resting in His purposes, and wiping all counters and washing your hands a lot!"
Also serving during this pandemic is Samaritan's Purse, which airlifted a 68-bed Emergency Field Hospital to Milan, Italy, on Tuesday to provide care for those sickened by COVID-19.
The organization's DC-8 aircraft carried approximately 20 tons of medical equipment, a respiratory care unit developed specifically for this response, and 32 disaster relief personnel, including doctors, nurses, and respiratory specialists, who will stay in country for at least a month.
"We are always ready to provide critical relief in the face of crisis," said Franklin Graham, President of Samaritan's Purse, in a ministry report.
"We are going to Italy to provide life-saving care to people who are suffering," he continued. "There is a lot of fear and panic around the world, but we trust that God is in control. We continue to pray for everyone affected by this global health crisis and for our medical team as they respond."
Meanwhile, Food For The Poor reported Tuesday that it is sending 20 pallets of much-needed health supplies to Guyana, Haiti, Honduras, and Jamaica to help children and families prevent transmission of coronavirus. Items being picked up to be airfreighted this week include antimicrobial wipes, gloves, masks, protective suits, bars of soap, facial tissues, and medical waste bags. Each country will receive five pallets.
"We are taking steps to protect the most vulnerable we serve," Food For The Poor President/CEO Ed Raine said in a press release. "We're continuing to monitor the situation closely and evaluating additional measures as needs arise."
Back in the U.S., Salem Radio Network broadcasted a live one-hour special report on the coronavirus Wednesday on most SRN affiliate stations, giving the latest news on what is happening, and provide listeners with much needed information. The broadcast is available to watch here and to listen to here.
Haven Ministries similarly put together special programming to provide information, precautions, and prayer topics through interviews with doctors, professionals, and people living in both North America and Asia. It is also offering "Live Faith Updates" on its blog with relevant updates regarding the coronavirus.
"It is my hope that you will use this page to get a concise understanding of what we know so far. But I also hope you will use this as a springboard for prayer," commented Charles Morris, President of Haven Ministries. "Remember, Christians are not called to have a spirit of fear, but a spirit of faith (see 1 Timothy 1:7)."
Below is a list of some other useful insights and resources that have been offered by NRB members.
"Faith Over Fear" Resources (courtesy of Moody Radio)
https://www.moodyradio.org/resources/
Resources for Christian Radio (courtesy of Ambassador Advertising Agency)
https://ambassadoradvertising.com/coronaresponse/
Help for Families During the COVID-19 Crisis (courtesy of Focus on the Family)
https://www.focusonthefamily.com/family-time-during-the-coronavirus-quarantine/
A Biblical, Historical Perspective on Coronavirus (courtesy of RZIM)
https://www.rzim.org/read/rzim-global/coronavirus-a-biblical-historical-perspective
Coronavirus and the Church: What Pastors Should Know About Live Streaming and Video (courtesy of Cooke Media Group)
https://cookemediagroup.com/streaming
[VIDEO] What to Do in a Crisis (courtesy of Rick Warren)
https://saddleback.com/watch/media/defeating-fear-during-the-virus-crisis
Five Things to Remember While Working and Teaching from Home (courtesy of Buckner International)
https://www.buckner.org/blog/five-things-to-remember-while-working-and-teaching-from-home
Five Tips for Living from Love, Not Fear (courtesy of RZIM)
https://www.rzim.org/read/rzim-global/5-tips-for-living-from-love-not-fear
ECFA COVID-19 Resources (courtesy of ECFA)
https://www.ecfa.org/Content/ECFA-COVID-19-RESOURCES
Weathering the Coronavirus Storm (courtesy of Insights for Living Ministries)
https://insight.org/general/virus
[VIDEO] Encouragement in The Face Of COVID-19 (courtesy of Leading The Way)
https://www.ltw.org/watch/current-events/dr-michael-youssef-offers-encouragement-in-the-face-of-covid-19
Turning Fear Into Hope: Ten Ways You Can Respond to COVID-19 (courtesy of TWR)
https://www.twr.org/news/turning-fear-hope-10-ways-you-respond-covid-19
[VIDEO] Divine Disruption (courtesy of Tony Evans)
https://www.youtube.com/watch?v=fZYSxs5pS0M
Five Ways to Pray During the Coronavirus Pandemic (courtesy of The Voice of the Martyrs)
https://www.persecution.com/2020-03-coronavirus-ways-to-pray/
Hope Bigger Than Fear (courtesy of Ron Hutchcraft Ministries)
https://hutchcraft.com/resources/videos/hope-bigger-than-the-fear
By NRB Staff
Published: March 19, 2020
Comments
You must be logged in to leave a reply.
Login »